BDA's primary purpose in to create beautiful and functional buildings that provide affordable housing and related services to individuals and families in Oregon.
Diversity, Equity and Inclusion
BDA was founded as a women-owned business (WBE) and architecture firm in 1995 and we are proud to maintain this recognition today. It has always been the goal of BDA to encourage, support and celebrate inclusive and diverse practices. We know that having varied experiences and perspectives allows our team to create transformative housing for all populations. In doing so, we expand our client's impact on the communities they serve and thereby help individuals in need find safe shelter and create homes for themselves and their family.
BDA is proud to be a Corporate Member to the National Organization of Minority Architects (NOMA) and a part of their President's Circle. Having a corporate membership allows BDA to support NOMA's mission of expanding the number of practicing minority architects in the United States while also supporting our local Oregon chapter.
We know we can do more. We will do more. It Makes Us Better.
Sustainability is a cornerstone of BDA's design philosophy and practice. We believe that as architects, we have a responsibility to explore sustainable design strategies and techniques with our clients to minimize the impact of our projects on the planet. For us, sustainability is an integrated design approach. The principles, and associated products and technologies, are essential to creating livable, healthy buildings and communities that minimize negative environmental impacts.
BDA has extensive experience in all of the OHCS approved Green Building Programs. Our projects have been certified under "LEED for Homes", "Earth Advantage", "Enterprise Green Communities" and "Northwest Energy Star for Homes" programs. These OHCS preferred programs are frequently undergoing revisions, as is Oregon's Energy Code, creating an opportunity to review and select the program that best suits each project's goals.
Although sustainability and energy efficiency can increase initial construction costs, we believe these investments increase the long-term value of projects both for the owners and their residents. Over the years, we have successfully worked with our clients to determine how to best invest in sustainable strategies that pay the greatest long term "dividend" to their tenants and to themselves, the owners. With modest budgets typical of our projects, we like to focus on strategies that provide positive impact on residents and building operations.
It is also important to fully support the rehabilitation of older buildings as a sustainable practice within architecture.  Each exciting new building doesn't have the same appeal twenty years later.  As buildings age, they need major updates that include new roofs, siding, and windows along with updated systems that provide comfortable temperatures and quality air to breathe for the tenants. BDA is happy to work with our clients to rehabilitate the buildings within their portfolio that need some extra care and attention.
Finally, BDA approaches infill and higher density housing with great interest due to the importance of preserving our remaining rural and natural landscapes and resources.  We strive to create solutions with our clients that use existing constraints as opportunities rather than liabilities.  The idiosyncrasies of sites are often what create opportunities for special places. Our firm is about making special places: places where people want to live, interact and experience daily living.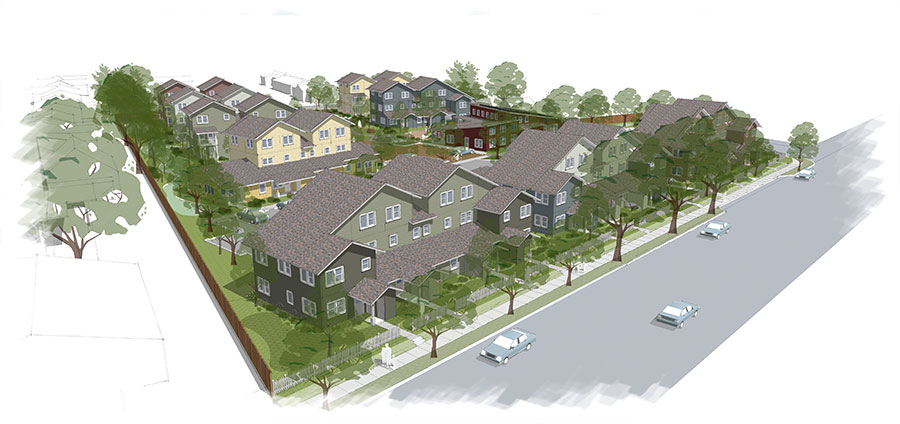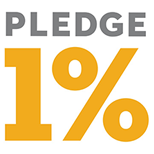 As an architecture firm, BDA naturally cares deeply about broader community; both the one that we live in, and the ones served by the work we do.  As a firm that primarily supports mission-driven clients, our projects become a way that we can provide warmth, shelter, safety and care to others.
We support and engage our community by doing more than providing thoughtful and beautifully designed affordable housing.  BDA has formalized our give-back program by becoming a proud member of Pledge 1%.  We pledge 1% of our profit to charitable organizations yearly.  
As individuals, we take our passions and interests to local non-profit organizations and schools to provide financial or hands-on support throughout the year.   BDA supports our employees' service work by providing paid time to volunteer during working hours and BDA provides employee matching funds to non-profits based on volunteer time or financial donations made by employees to charitable organizations within a year.  This allows BDA to support our employees along with our community and encourage philanthropy where we work that ties to where we live and those in need around us.